Products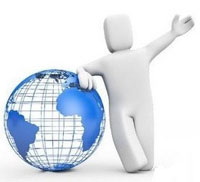 E-mail:liu@hengjiegroup.cn


E-mail:hengjiecidian@vip.163.com


Mobile:+86 15053685879(WhatsApp)


WeChat:hengjiecidian


Tel:+86 (0)536 3370878


Fax:+86 (0)536 3370686


Skype:liuyongquan81


QQ:1429756007


Add:West 100m of crossroad of linjiu road and fuxiao road,Linqu county,Shandong province,China.


http://www.magneticseparatorchina.cn
YCYA-4 Hump Magnets is designed for vertical pipeline. Generally consist of two Plate Magnets mounted in an offset housing and opposite sides. As product enters into housing it strikes directly on the face of the first Plate Magnet, and then travels through the offset angle of the housing and impacts directly on the second Plate Magnet. This provides dual separation results for high volume, poor flowing materials.
Features:
1. Finishing: The housing can be sand blasted or Brushed finish
2. Material: All the materials are 100% stainless steel.
3. Magnet: Either rare-earth magnet or Ferrite Magnet
4. Type of connection: Round or Square is available to your existing line.
5. Customer designs, specifications can be fulfilled.