Magnetic grates are designed for product purity of free flowing materials such as carbon black, drugs, chemicals, cosmetics, plastics, food industries and so on. These units are easily installed in any hopper or floor opening, chute or duct. It makes product stream free flowing products to come in directly contact with the grate. When anything containing iron substances passes through the framework, Iron particles are attracted to the bar magnets by magnetic fields. By this solution, your equipment and facilities will be protected, while your products will be safe for consumption.
Square Design: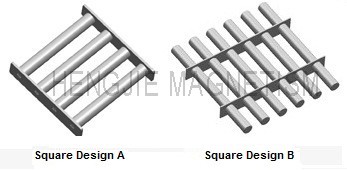 Overall Dimension Diagram: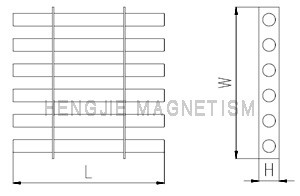 Parameter Table: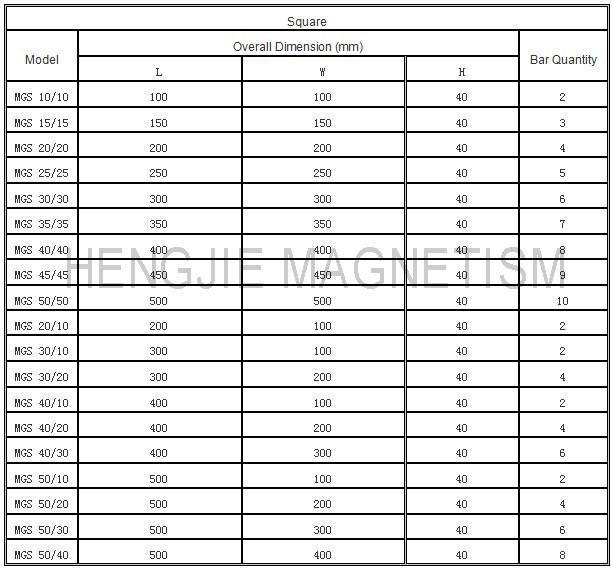 Round Design: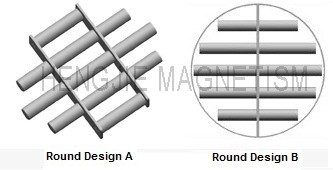 Overall Dimension Diagram: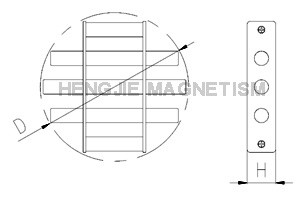 Parameter Table: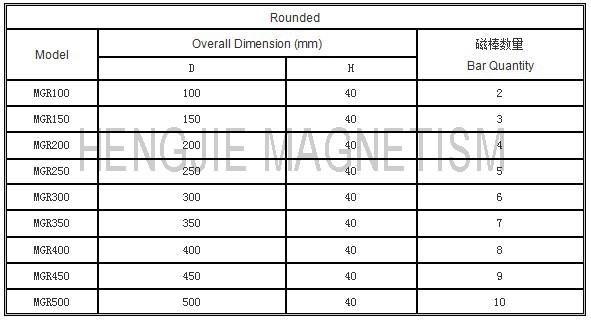 Special Specification:
1.The baffle is used to direct the material onto or close the rods when they flow down. By this way, more contaminants will be attracted. Baffle can be small rods or 90 degree angle.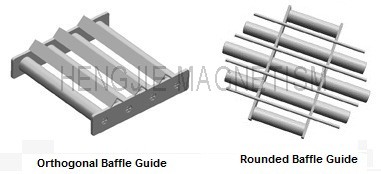 2.Easy-clean design
This design is more expediently to be cleaned. Just take out the magnetic core , the iron impurities will fall from the shell.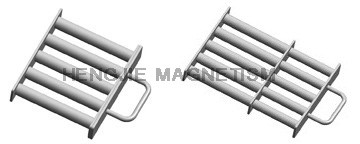 3.Adding handles aims for easy operator. Especially with big size which is too heavy to handle. Another advantage of this design is to avoid contaminants dropping down when holding.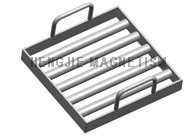 4.Multiple layers design
The one in the picture is double layers. Of course, more layers, much purer the product is. However, it depends on the condition of products.