GJT-2F series metal detector use differential transformer sensor and the latest metal detector technology - digital phase shift in circuit design, with stable and reliable performance, high sensitivity, excellent anti-interference ability. The products are mainly used for finding the metal from non-magnetic materials, the detection of harmful metals by induction signal that the metal into the sensor electromagnetic field generated.After induction signal amplification, processing circuit to drive the action.
Main features:
Sensitivity is adjustable, high sensitivity is designed to detect large metal, with sound and light alarm.
Detection range: iron, aluminum, stainless steel, alloys, and other metals.
Control output: relay contact pair of normally open, pair of normally closed.
Timing function: after relay pull-in delay release, delay time of 1-10 seconds.
Installation Notes:
1, the amplitude of the belt conveyor frame is less than 0.5 mm, can be mounted directly on the belt conveyor frame , if the amplitude more than 0.5mm, should reprovision mounting bracket.
2, the input voltage AC 220V

10V, assemble regulated power supply if the supply voltage exceeds this value.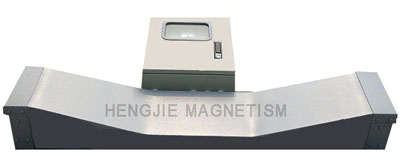 This model special use for detection of the large stone
Overal Dimension and Installation Diagram: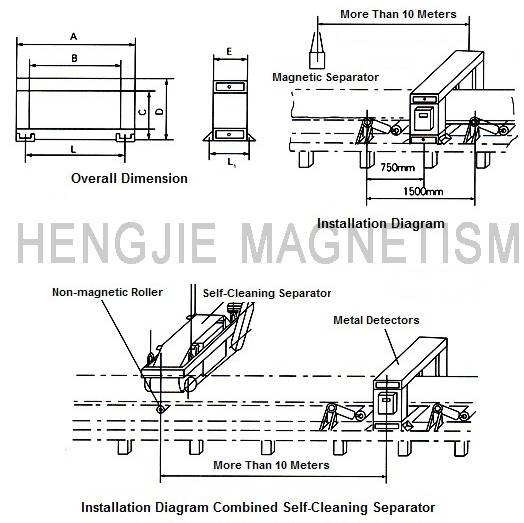 Technical Parameter Table: