RCYF series chute magnetic separator with high-performance NdFeB rare earth materials for magnetic source, with a small size, light weight, strong magnetic field, remove iron clean, no energy consumption, easy operation, long life and other characteristics. when the ferromagnetic materials in bulk materials through the strong magnetic field of the magnetic separator is firmly adsorbed.when clear ferromagnetic material, just opened the door for removing iron. The products are widely used in cement,pharmaceutical, plastics, food, building materials industry, powder, granular, bulk materials removal of iron.
Product Features:
* Separator located on both sides of the pipe,sub-feeding device is intermediate, remove iron clean.
* clean iron impurities convenient, you can open the sealed door.
* Internal high-performance NdFeB material for the magnetic source, high magnetic field strength.
* pipe with wear-resistant materials, wear-resistant material is 7-8 times of ordinary materials.

Working Principle: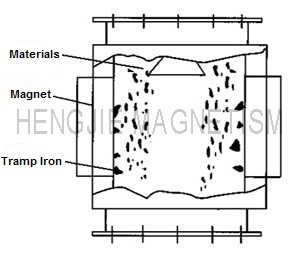 Main Technical Parameter Table: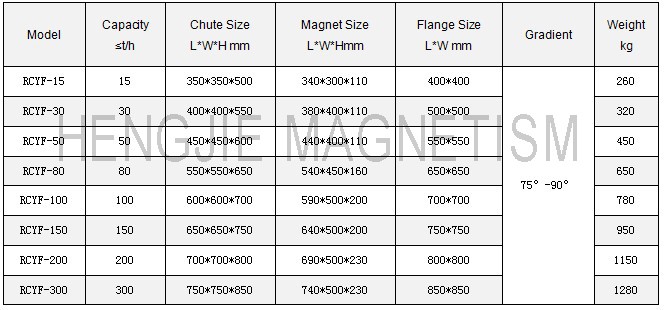 The magnetic intensity of the product has: 1000GS,2000GS, 3000GS, 4000GS, 5000GS, 6000GS, 7000GS,8000GS and so on. Must be decided when ordering.