RCDC Series air cooled self-cleaning Electromagnetic Separators, It is installed drive motor, roller, scraper of unloading iron, belt of unloading iron. The equipment automatically cleaning iron when the belt adsorbed ferromagnetic material, the iron is thrown into the metal collector outside the separator during the work process, achieve the purpose of automatic cleaning iron.
Product Features:
* Magnetic circuit design using computer simulation, large magnetic penetration depth, strong suction.
* Adopt axial fan forced air cooling, a special duct design,large wind, high pressure, excitation coil cool quickly, low temperature, magnetic field fluctuations small.
* Automatic clean iron, easy maintenance, driving drum using drum-shaped structure, with a belt correction function, dustproof housings. low mechanical failure rate.
Dimensional sketches and installation sketches: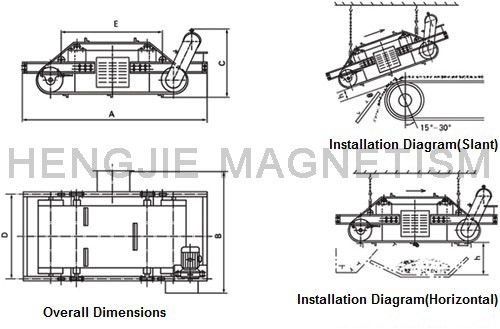 Parameter table: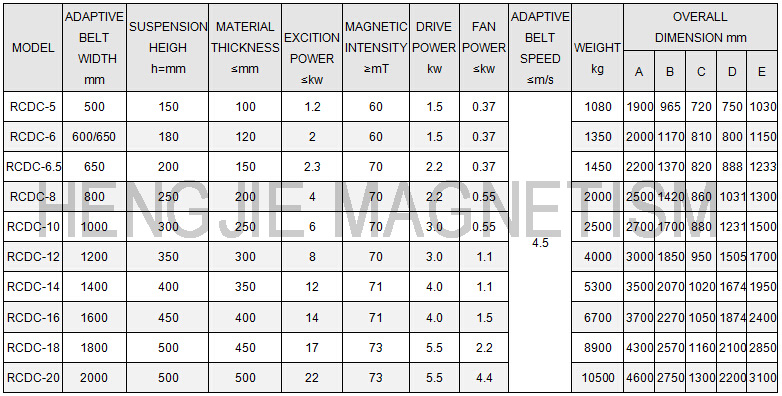 This magnetic separator have high intensity model: T1 magnetic strength is 90mT, T2 magnetic strength is 120mT ,T3 magnetic strength is 150mT.