CTZ series pulley magnets (semi-magnetic circuit) used for the purification of the powder, granular, bulk materials, or recycling of iron, to protect the crushing machine, grinding machine. It easy to install, strong suction, no power consumption, continuous work, easy to operate. The NdFeB rare earth have high field strength and a great depth,Widely used in metallurgy, ceramics, abrasives, emery, non-metallic minerals, refractory materials, mining, food, chemical, glass, building materials and other industries.
Dimensional sketches and installation sketches: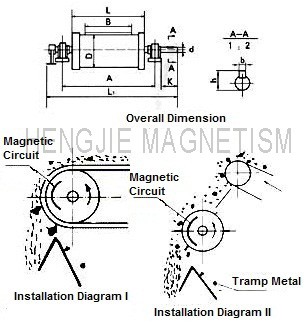 Parameter table: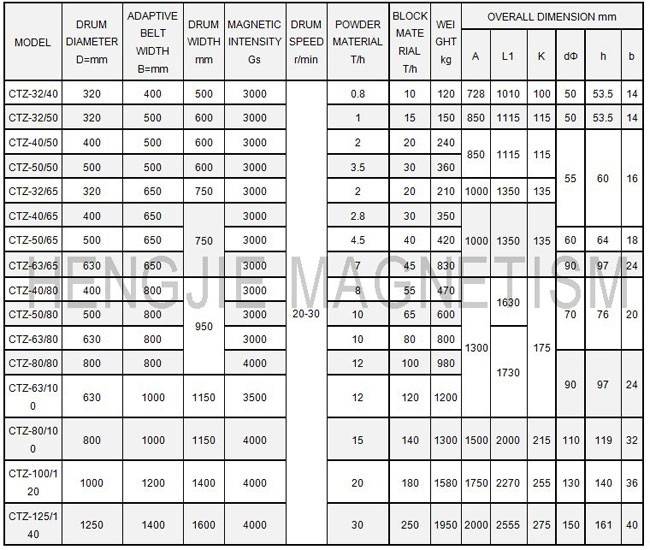 The magnetic intensity of the product has: 1000GS,2000GS, 3000GS, 4000GS, 5000GS, 6000GS, 7000GS,8000GS and other models. Must be decided when ordering.