RCDE series oil-cooled electromagnetic separator which uses internal and external pipeline oil circulation cooling mode. Fully sealed structure, the cooling performance is better than similar products, with a continuous work to low temperature rise, dust-proof, water-resistant, corrosion-resistant, long service life. The models can continuous work in the harsh environment, low failure rate, stable operation and reliable, a many users preferred separate iron equipment.
Product Features:
* Magnetic circuit design using computer simulation, large magnetic penetration depth, strong magnetic force.
* Full sealed structure, coil wind using a special way, oil circulation cooling, low temperature, long life, prevention dust and rain and corrosion resistance.
* No fault continuous work in the harsh environment.
* Coil insulation above class F, adopt a new thermal insulation oil.
* Separator using corrugated fins, increase the cooling area, effective control temperature rise.
Dimensional sketches and installation sketches: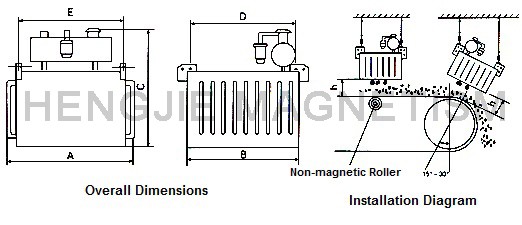 Parameter table: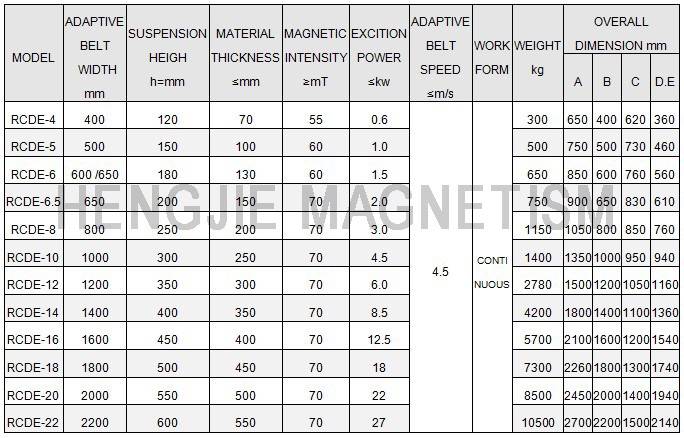 This magnetic separator have high intensity model: T1 magnetic strength is 90mT, T2 magnetic strength is 120mT ,T3 magnetic strength is 150mT.