RCDD series self-cleaning electromagnetic separator is installed the automatic unloading iron device,Its internal is filled by electrical casting resin, self-cooling hermetically sealed structure. With the depth of penetration for magnetic field is big, strong suction, dust-proof, water-resistant, corrosion resistance and other advantages, and reliable operation even in extremely harsh environments.
Product Features:
* Magnetic circuit design using computer simulation, large magnetic penetration depth, strong magnetic force.
* Fully sealed structure, prevention dust and moisture and corrosion resistance.
* Automatic clean iron, with drum-type structure, the belt automatic correction function, easy maintenance.
* Low voltage supply mode, low failure rate.
Dimensional sketches and installation sketches: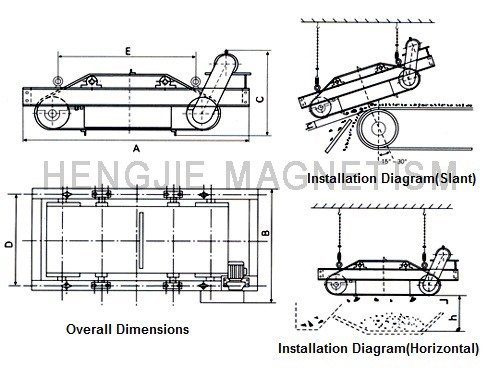 Parameter table: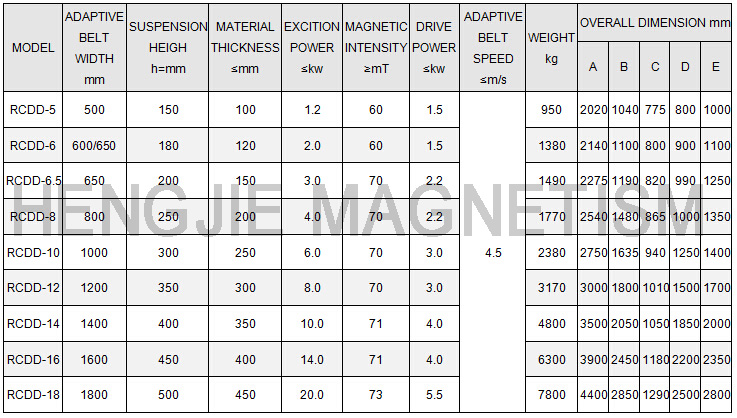 This magnetic separator have high intensity model: T1 magnetic strength is 90mT, T2 magnetic strength is 120mT ,T3 magnetic strength is 150mT.